August 10th 2017


LOpSoc took on tour our very unique, origami-inspired version of 'The Mikado', which was performed in the Harrogate Savoy Theatre on August 10th at 2:30pm. This production won the Best Show award in the UniFest, as well as the Best Musical Director and Best Director awards. LOpSoc was nominated for the Best Chorus awards, and some of our principal cast were also nominated for individual awards: Joseph Hand - Best Male Performer, Phil Needle - Best Male Voice, Ben Walker and Barnaby Wilson - Best Male Actor. Faithful to the original libretto and with a new aesthetic twist, a production to please G&S fans and newcomers alike.


Production Team
Directors:
Billy Boulton & George Smith
Musical Directors:
David Child & Liam Chan
Technical Directors:
Tom Pell & David Young
Choreographer:
Renata Stella
Head Producer:
Renata Stella
Producers:
Lucy Rose & Isaac Treuherz
Wardrobe Managers:
Amber Courage & Eris Perring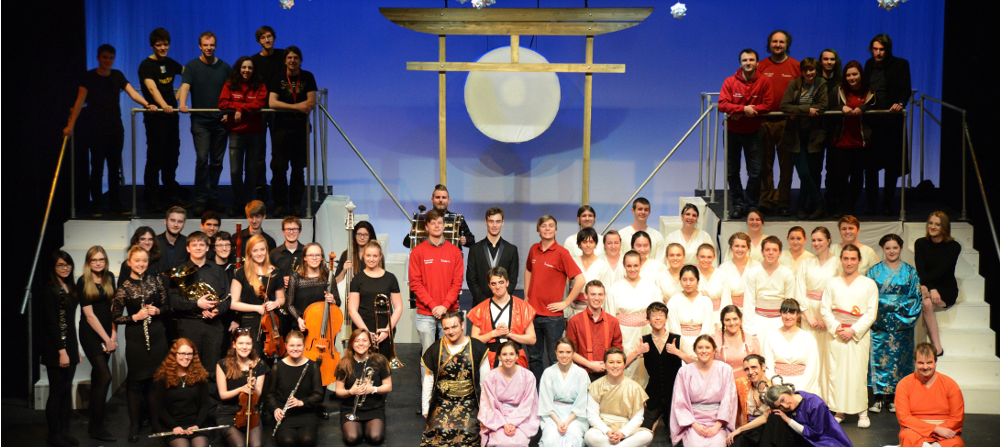 "I think I can say with honesty that this Mikado is the best show I have seen during the entire life of the UniFest. Everyone involved with it deserves enormous congratulation and credit. (...) Kudos to a really excellent chorus, who put to shame some of those in the main house; and to a team of principals whose ensemble work was precise and superbly blended."
Stephen Turnbull's review, G&S UniFest Ajudicator.