International G&S Festival 2018
For the 25th International G&S Festival's UniFest LOpSoc presented a fresh reimagining of Patience, which opened at 2:30pm on 16th August in the Harrogate Theatre! After we were crowned UNIFest champions for our production of The Mikado at the 24th G&S Festival LOpSoc returned with another restyling of a classic Savoy Opera.

This unique production brought this 'coming-of-age' story into the early 2000s. Patience, a no-nonsense barista, found herself swept up in the tide of hipster culture as her cafe becomes the scene of a chaotic battle for attention as a Uni rugby team returns home from a tour to find that their girlfriends have fallen in love with a local poet and his hipster aesthetic.

The modernised concept brought renewed clarity to the witty critisism of fad culture laid out in Gilbert's Libretto and the music was as sharp as ever thanks to LOpSoc's renowned choral skills!

LOpSoc were nominated for awards for Best Chorus, Best Costumes and Abby Pardoe was nominated for Best Director.
Amber Courage won the award for Best Female Voice for her performance as Patience. Tim Lutton, Bridie Strachan and Liam Chan won the awards for Best Musical Direction.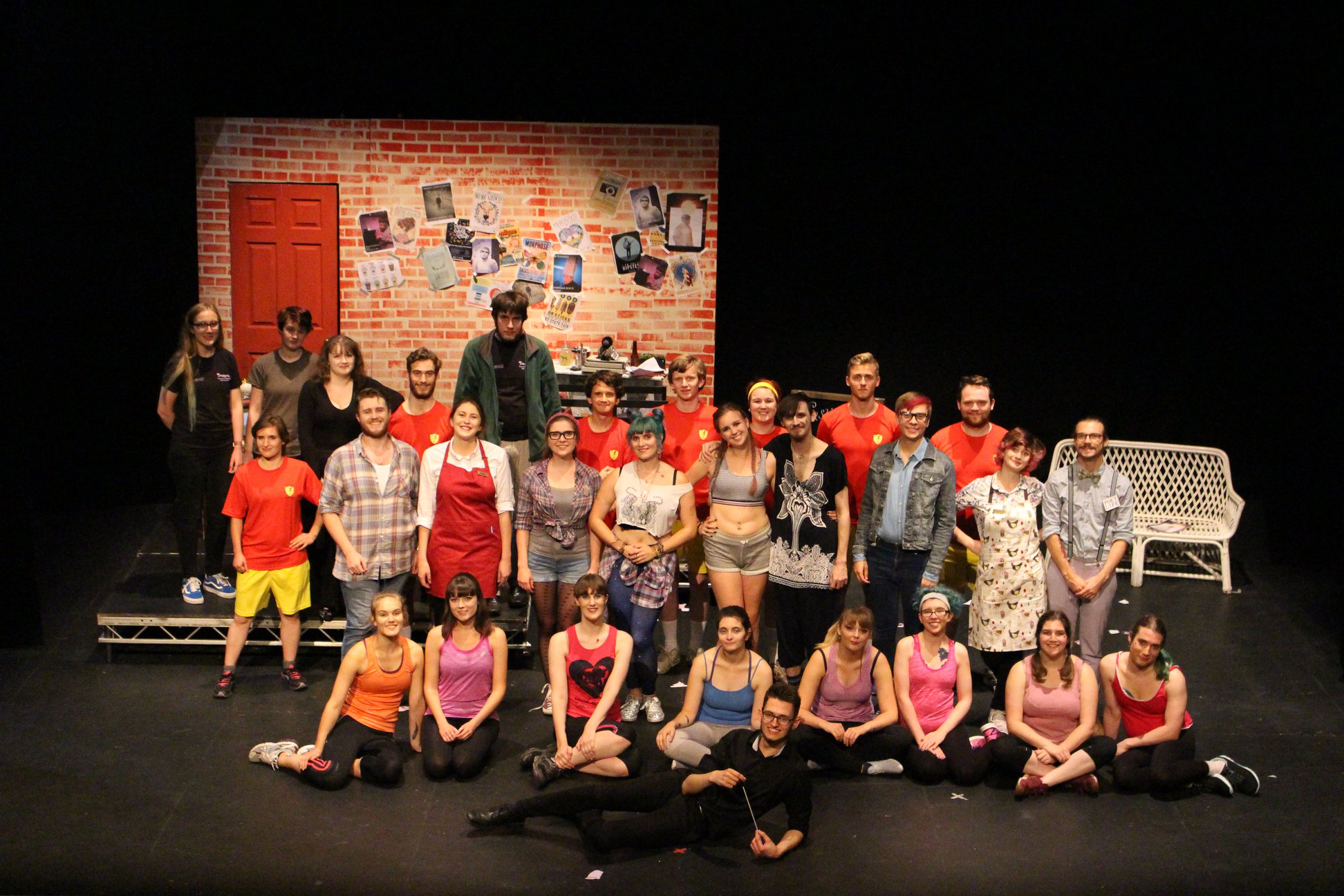 Production Team
Director:
Abby Pardoe
Creative Director:
Rhona Graham
Musical Directors:
Bridie Strachan and Tim Lutton
Assistant Musical Director:
Liam Chan
Choreographer:
Clementine Chirol
Producer:
Delyth Simons
Technical Director:
Edmund King
Technical Team:
Stage Technician's Society (StageSoc)
Principal Cast
Patience:
Amber Courage
Bunthorne:
Daniel Williams-Brown
Jane:
Martha Fooks
Grosvenor:
Tom Hudson
Angela:
Victoria Arnold
Saphir:
Rhiannon Creffield
Ella:
Katie Giles
Colonel:
Billy Boulton
Major:
Ben Walker
Duke:
Barnaby Wilson
The Solicitor:
Domas Navikas