Tickets available here!

For the first time in its history, LOpSoc presents Patience, the sixth operatic collaboration between Gilbert and Sullivan. The original show is a love story set in a parody on the aesthetic movement of the 1870's and 80's. However, it comments more broadly on fad culture in general, and the superficiality and pretentiousness of such movements. Therefore, from the Victorian countryside, LOpSoc's Patience has been moved into an early 2000's bustling London street. Rather than Oscar Wilde-like dandies, the poets become avant-garde hipsters. The cavalry regiment becomes a rugby team, and Patience goes from milkmaid to barista. A unique production to bring this comedic 'coming of age' story into the 21st Century!

A group of trendy young ladies in London, rapturously caught up in the hipster fashion, are in love with two promising rival poets. But the poets have no interest in the ladies, as they are both fighting for the love of Patience, a simple barista, who cares nothing for fashion and has never been in love all her life. Patience believes that true love must be completely unselfish - it must wither and sting and burn! Meanwhile, the players of "The Dragoons", the local rugby team, are all broken-hearted as the ladies have eyes only for the hipster poets. Even though they don't see the point to fashion, the team decides to give it a try in order to win the ladies' hearts...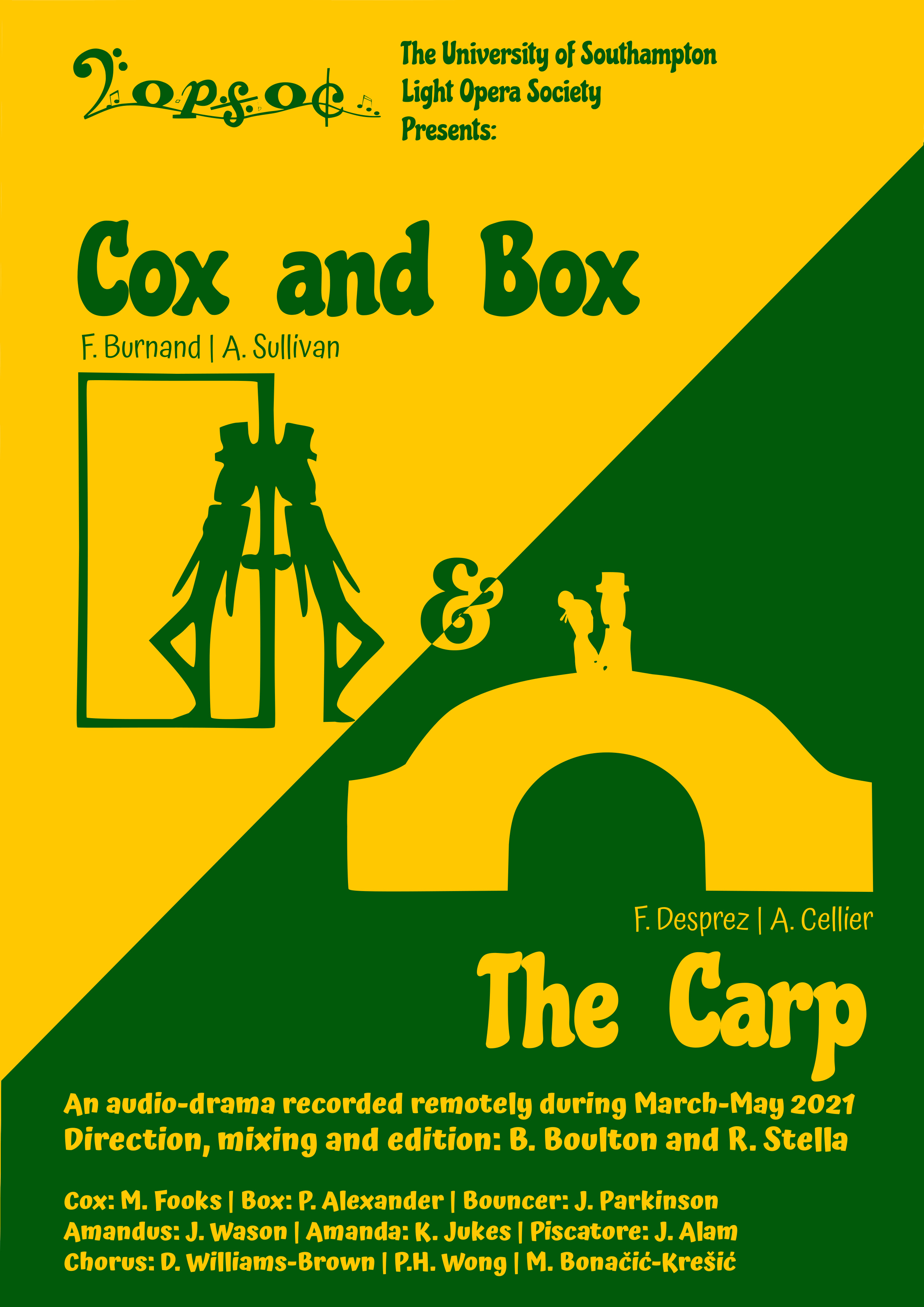 Production Team
Director: Abby Pardoe
Creative Director: Rhona Graham
Musical Directors: Bridie Strachan and Tim Lutton
Assistant Musical Director: Liam Chan
Choreographer: Clementine Chirol
Producer: Delyth Simons
Technical Director:
Technical Team: Stage Technician's Society (StageSoc)

Principal Cast
Patience: Amber Courage
Bunthorne: Daniel Williams-Brown
Jane: Martha Fooks
Grosvenor: Tom Hudson
Angela: Victoria Arnold
Saphir: Rhiannon Creffield
Ella: Katie Giles
Colonel: Billy Boulton
Major: Philip Needle
Duke: George Smith
The Solicitor: Domas Navikas