"The Annex was absolutely magical." - The Edge review

This unique production was set in a folk festival, with a visual aesthetic and dance style to match. The music has been completely rearranged, faithful to the original melodies, with a new reduced score for a folk band and full SATB chorus numbers throughout. The libretto was kept faithful to the original, making this an inventive new take on this classic operetta.

The baronets of Ruddygore have been cursed, and must commit a heinous crime each day or perish in a torturous death. However, the rightful heir to the baronetcy is in hiding, safe from the curse and all it entails... Rose Maybud is secretly in love with Robin Oakapple. While the two youths struggle to confess their love for one another, Robin's foster brother, Richard Dauntless, asks for Rose's hand in marriage. Robin comes forward at the last minute, and proposes to marry Rose as well. Meanwhile, Sir Despard, the current baronet of Ruddygore, learns that his elder brother whom he believed to be dead not only is still alive, but is also one of Rose Maybud's suitors. Despard takes this opportunity to set himself free from the curse of Ruddygore, passing it on to his brother... Who will inherit the witch's curse? And what does Basingstoke have to do with all of this? Romance, ghosts, ceilidhs, magic, action, folk music and hilarious comedy met in the Annex stage.


Watch the performance!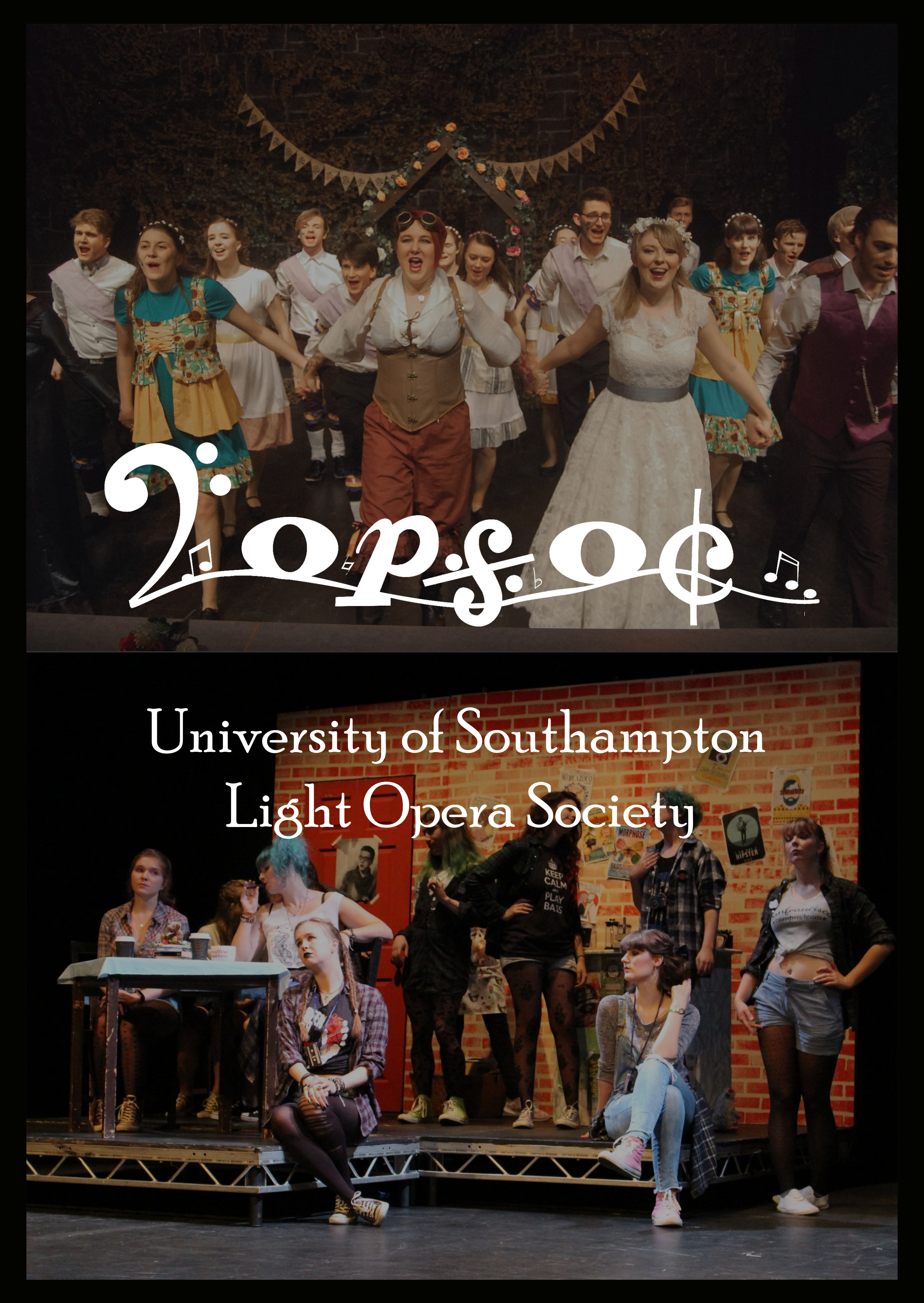 Production Team
Director: Lucy Rose
Assistant Director: Michelle McInnes
Musical Directors: Isaac Treuherz, Hannah Parsons and Liam Chan
Choreographer: Owain Boorman and Michelle McInnes
Producer: Jamie Hizzett and Tim Lutton
Costumes: Delyth Simons and Eris Perring
Technical Director: Edmund King
Assistant Technical Director: Kit Grange
Technical Team: Stage Technician's Society (StageSoc)

Principal Cast
Robin Oakapple: Phil Needle
Rose Maybud: Bridie Strachan
Frances Fearless: Abby Pardoe
Sir Despard Murgatroyd: David Child
Mad Margaret: Jesse Bean McCabe
Sir Roderick Murgatroyd: Richard Kille
Dame Hannah: Ella Sabine
Old Adam: Billy Boulton
Zorah: Amber Courage
Ruth: Rhona Graham